@whisperwatch Michael Moore: on Trump "He's not as stupid as people want to believe he is. He knows exactly what he's doing" #Charlottesville #Virginia pic.twitter.com/rXW28y1sh6 […]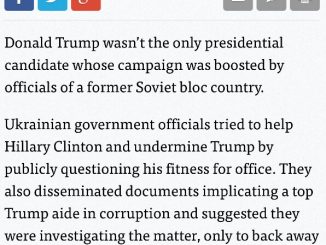 According to a report from Politico.com, Ukraine apparently attempted to interfere with our election on behalf of Hillary Clinton.  But good luck finding wall-to-wall coverage about their efforts. 
Let's count how many hours @cnnpolitics and @msnbc will devote to reporting about this.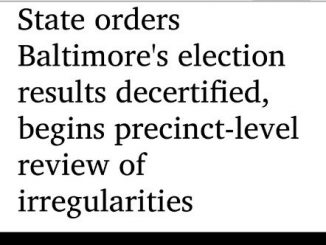 Apparently election shenanigans have continued during the primary process in states around the country.  The city of Baltimore, MD has found itself with more votes cast than people who actually showed up at the polls.  Woops!
A new report from the Intercept.com reveals how Colorado's fight to institute a single-payer healthcare plan is being fought with the help of a "Democratic consulting firm."
Apparently one of WNDU.com's employees is Ms. Cleo because they had the Indiana primary "results" posted at their website long enough for someone to grab a screenshot and post it to social media before the "results" were taken down.